Onboard the Ship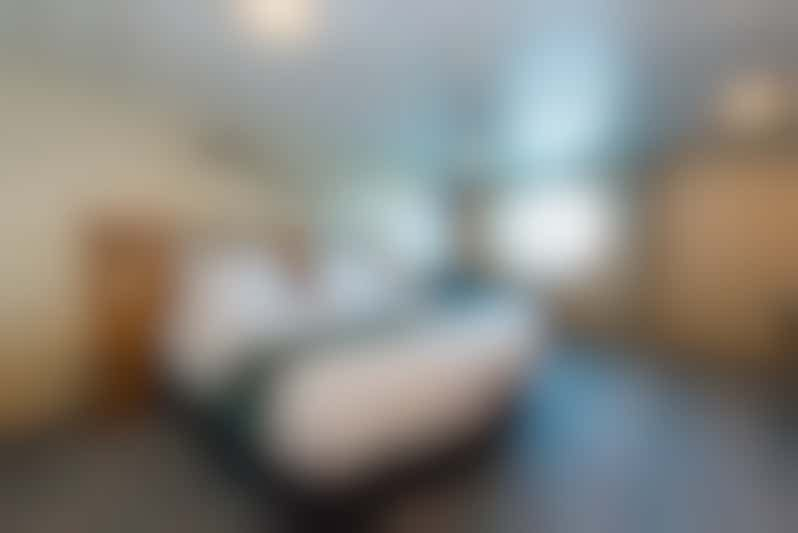 The Accessible Cabin with Porthole on Oasis of the Seas (Photo: Cruise Critic)
Staterooms are usually smaller than hotel rooms, but most cruise lines offer "accessible" and "modified" staterooms. Holland America Line has several types of accessible staterooms. Fully Accessible and Fully Accessible – Single Side Approach rooms are for passengers with no mobility or highly limited mobility. Ambulatory Accessible staterooms have accessible features but are not large enough to accommodate wheelchairs or scooters.
Holland America's website lists by ship the number and type of accommodations available with the stateroom location so you can see where you would be in proximity to the elevators, restaurants and other venues. For most ships, only a small percentage of staterooms are fully accessible, which is another reason to book early.
Cruise lines generally require passengers to store their mobility equipment (wheelchairs and scooters) in their stateroom. Passengers cannot keep these items in hallways, stairways or public areas because of safety regulations. Read the cruise line guidelines regarding the acceptable width and weight of mobility aids, including the types of batteries and chargers.
If you can't or don't want to bring your equipment onboard, consider renting from a provider like Special Needs at Sea or Scootaround. They can provide medical equipment such as wheelchairs, scooters and oxygen.
According to Andrew Garnett, president and CEO of Special Needs at Sea, the standard and heavy-duty wheelchairs and scooters they provide will fit through a regular stateroom doorway. If a passenger's weight exceeds 300 pounds, they will have to rent a bariatric scooter, which will require an accessible stateroom door. You may also choose to bring or rent a collapsible wheelchair or scooter for ease in storage and for getting around onboard and when ashore, although Garnett advises that some collapsible motorized equipment may not be as sturdy.
Service dogs are usually permitted onboard but might not be allowed to disembark at all ports. Check with the cruise line to determine what documentation is needed so arrangements can be made to accommodate your dog.
Once onboard, don't hesitate to ask for what you need. The cruise lines are happy to help, but you have to be specific about what will make your cruise more enjoyable.