Editor's note: Cruise to the Edge 2020 has been postponed due to the COVID-19 pandemic. Organizers are working with Norwegian to reschedule the cruise for fall 2020 or spring 2021, and existing reservations will be transferred to the new sailing.
Cruise to the Edge is a progressive rock (also known as prog rock) sailing that brings some of the biggest names of the genre to the high seas. Featuring a minimum of 35 bands with a full schedule of daily performances taking place everywhere from the ship's theater to the poolside stage, this cruise gives prog rock fans a chance to mix and mingle with stars of the subgenre.
General Info
Cruise to the Edge travels round trip from Miami to Harvest Caye and Roatan on March 27, 2020. The five-night prog rock cruise will take place on Norwegian Cruise Line's Norwegian Pearl.
Cruise to the Edge prices start at $1,599 per person for an inside cabin, based on double occupancy.
Featured Videos
Video Scenes From The Golden Girls Theme Cruise 2019
NCL's Restart: What It's Like On The First Norwegian Cruise Ship Back in 16 Months
Cruise Critic and JJ Cruise : Our Experience Onboard Celebrity Edge (June 2021)
Our Celebrity Silhouette Cruise Experience: March 2020 vs. July 2021
Inside Cabins On Cruise Ships: Whose Is Best?
Here's What It's Like Onboard the First Large Cruise Ship to Alaska in 21 Months
LIVE Q&A: Cruise Critic and Emma Cruises Chat About All Things Cruise
Perfect Day at CocoCay: Here's How We Spent 2 DAYS at Royal Caribbean's Private Island
Cruise Executives Wish Cruise Critic a Happy 25th Anniversary (VIDEO)
Freedom of the Seas: What's It Like Onboard a Test Cruise? (Cruise Critic & Royal Caribbean Blog
Lineup and Highlights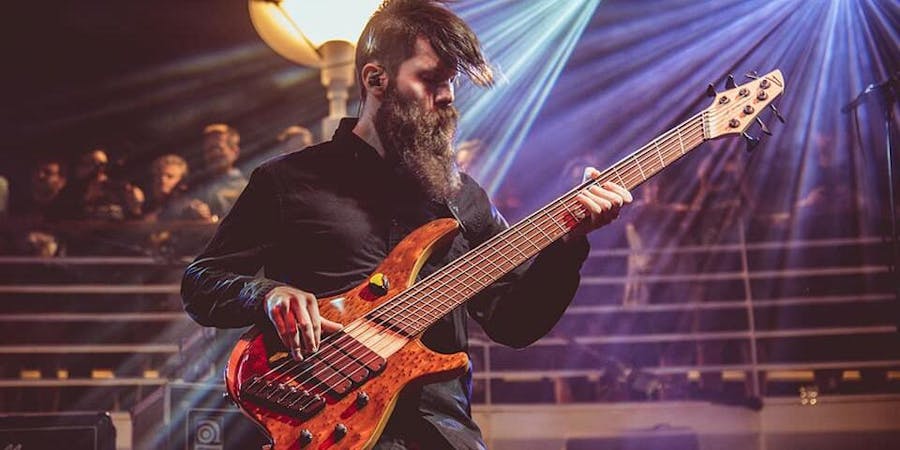 The lineup for the upcoming sailing consists of Yes, Marillion, Steve Hackett, Flying Colors, Jordan Rudess, Saga, Anathema, King's X, Riverside, The Flower Kings, Haken, Nerve Bundle, Protocol, Stick Men, Pain of Salvation, Pendragon, Gong, Curved Air, Le Orme, Goblin, Lifesigns, Glass Hammer, Stuart Hamm, Moon Safari, Dave Herzner, McBroom Sisters, Alex Machacek, Fernando Perdomo, Gabriel, Marbin and Brook Hansen.
Artist-focused activities like live interviews, Q&As and surprise collabs will take place onboard in addition to daily and nightly live performances. Plus, a pre-cruise on-land concert is scheduled the night before the start of the sailing.
Onboard Vibe
Think late nights and loud music. Cruise to the Edge is marketed as the "world's largest prog rock music festival," with a packed schedule of concerts featuring prog rock greats as well as up-and-coming performers.
Who Would Like It
Prog rock is a sometimes-maligned genre that isn't for everyone. But, die-hard followers of bands like Yes and Genesis will find themselves among friends on this music theme cruise. If you get excited for five nights of virtually nonstop prog rock, this cruise is for you.
How to Book
To snag a cabin on Cruise to the Edge, which is sold by On the Blue Cruises, LLC, visit the
.
Want even more info about music at sea? Check our page on music theme cruises.